I'm sad to announce that, barring a very possible reunion gig at some point, Spare the Horses' last ride was the one in April. Andrew had already moved to Austin and just this month front man and band leader Kevin Joseph moved to New York City. I'm very happy and excited for both of them and the opportunities they have. Both moved for their careers, and to cities that not only are amazing for music, but cities where I like having a friend with a place to crash.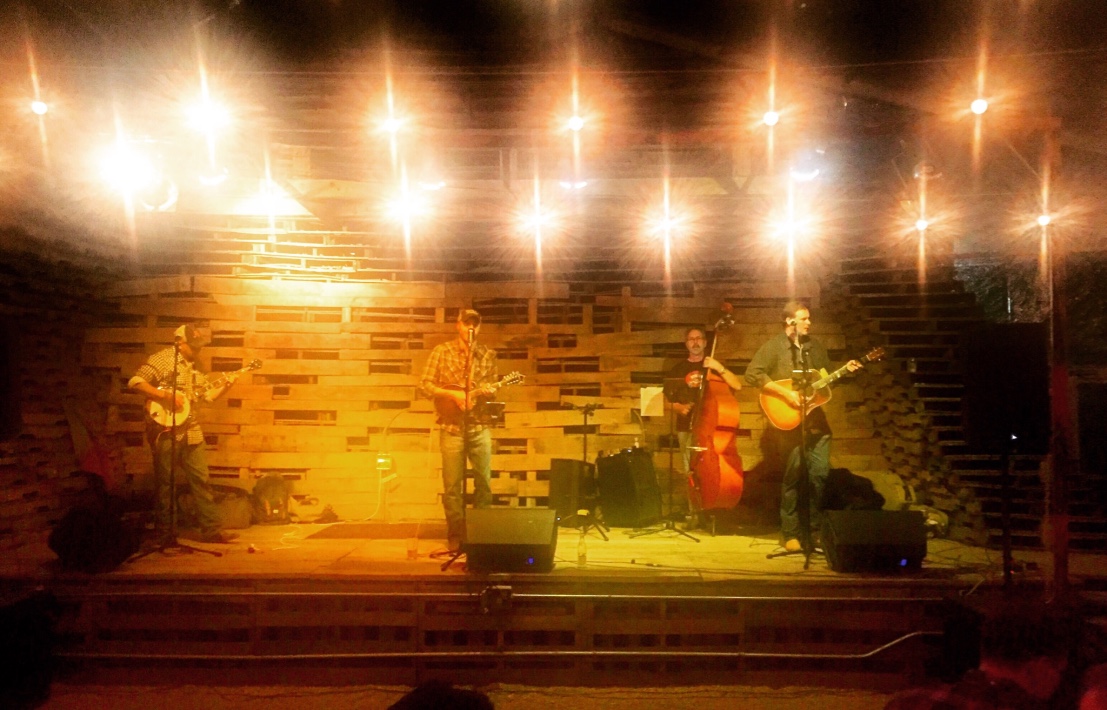 It all started with me responding to a serendipitous Craigslist ad Kevin posted the same week I moved to Dallas. I had just moved from Atlanta where I played with two bands, and was concerned about the bluegrass opportunities I'd have here. Kevin had posted looking for a bluegrass guitar or bass player, not realizing he had opened the door for a banjo player to be the one to respond.  After one jam, Kevin and I realized we had very similar taste in bluegrass as well as non-bluegrass songs we wanted to play. He had selected several less common bluegrass tunes I loved, such as Chatham County Line's Carolinian and Frank Solivan's version of July You're A Woman.  
It took us a little while, but we lucked out landing Andrew McWilliams on guitar. A great musician and flat picker, he fit right in and gave the standard bluegrass tunes a little bit of red dirt flavor that worked very nicely. Andrew also provided sweet vocal harmonies, got us to play some funs songs like Wake Me Up bluegrass style, and once did a Vanilla Ice rap during an extended jam of Sweet Appalachia. Yes, you read that correctly.
We cycled through several bassists in our short band life. Devon McCauley, Zach Fields, Clayton Edwards and Larry Reed performed with us at various times. They each brought something different and cool while holding down the foundation and rhythm. We also played with drummer Jordan Sullivan on occasion, which is banned in most bluegrass denominations, but fit right in with our newgrass/red dirt/backwoods way of playing. Jordan knew just how to blend or stand out as the song required. All of these guys are top notch players that picked up the music quickly. It has been an honor to play music with these guys.
Many thanks to the venues and sound guys that took us on, especially The Foundry, Community Brewery, Barley House, Rustic, Pecan Lodge, the middle of the street in Bishop Arts, Flying Saucer Ft. Worth, Klyde Warren Park and an especially memorable night at the Renaissance Hotel. We highly recommend the hotel restaurant Amador.
And finally, huge thanks to all the friends old and new, family, and Facebook followers that supported us. Special thanks to my wife Kate for being at all those gigs and the encouragement throughout.  We can't express how rewarding it is to get to share the music that we so enjoy playing. All those foot taps, kids dancing, girls getting onstage to sing with Kevin, friends we made and people that came out to see us play are memories that we will always cherish. 
Best of luck to Kevin and Andrew. It was a fun time. I'll let everyone know the next time we are all in town and get the band back together.
And for those of you in DFW wondering where to get your bluegrass fix, Larry and I are teaming up with some musicians in Oak Cliff to start up a new band. I'm going to keep the STH site and Facebook page up and will announce the new group when we schedule our first show.
- Don